A long consulting tradition
The GOPA Consulting Group began in 1965 when four young professionals formed a spin-off from an American research institute called the Batelle Institute. They aimed to establish a more dynamic and effective brand of development assistance.
Long before the term "capacity building" was used by development experts, the Group's founders identified organisation, management, planning and education as the keys to development. The company name was born: Gesellschaft für Organisation, Planung und Ausbildung - GOPA. To this day, the Group's name encapsulates both its program and the challenges it faces.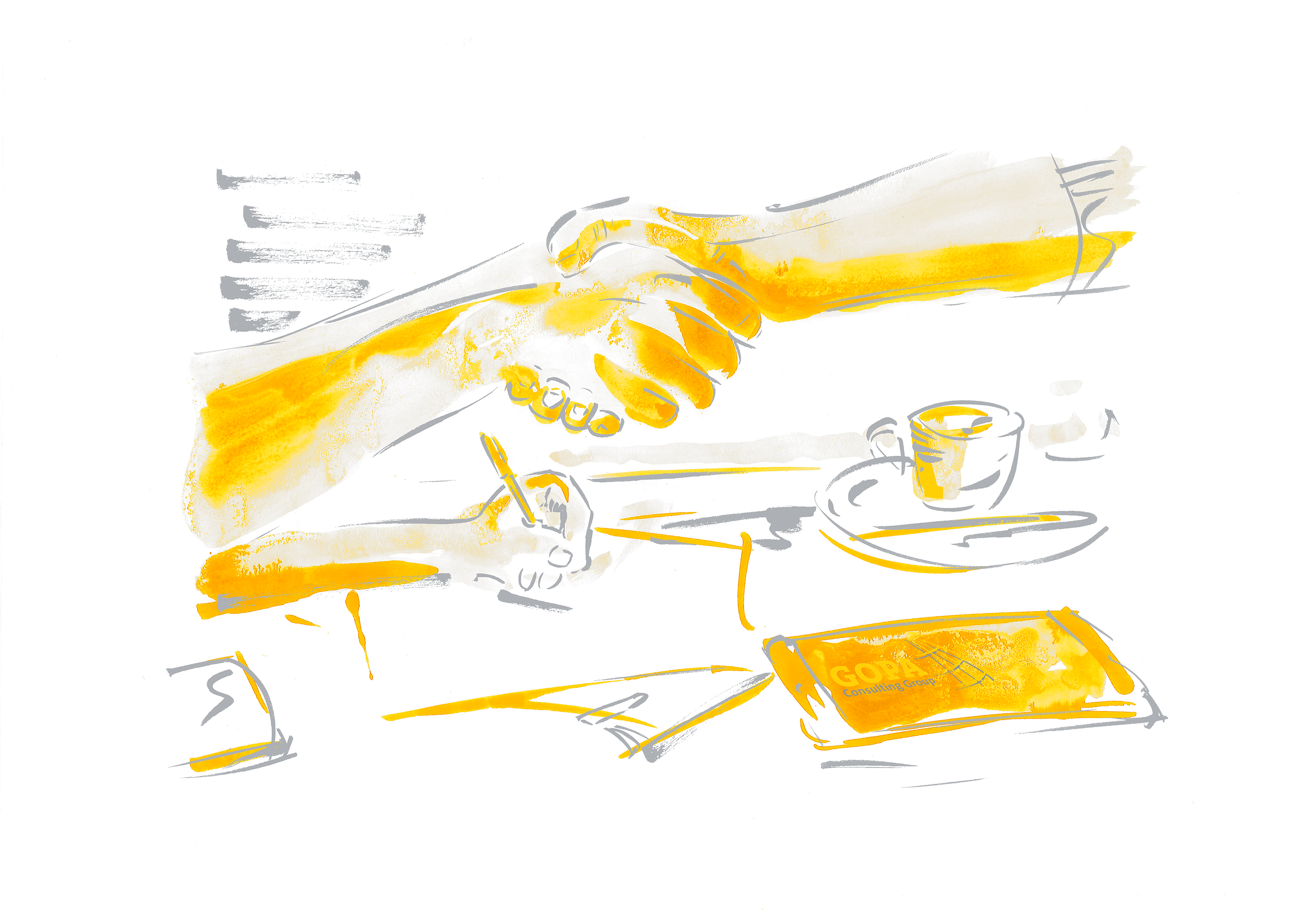 This entrepreneurial approach would look beyond traditional philanthropy to integrate the virtues of the private sector and build a company that delivers social and economic development on a competitive, cost-effective, best-value basis — a social enterprise that is self-sustaining because it is profitable. This was a new approach at the time and continues to be our approach today.
The outstanding reputation of each group member in its specific field of expertise is the driving force behind the growth, strength and competitiveness of the Group as it exists today. Thanks to the complimentary sector-wide consulting approach within the Group, we are able to increase our efficiency, flexibility and profitability. We intend to consequently broaden and extend our client and market portfolio.