A stronger partnership today
for a better Africa tomorrow
Africa's greatest asset is its diversity. From economics, politics and social development to climate, environment, history and culture; Africa's diversity can at the same time be a strength, a challenge and an opportunity. Understanding Africa requires one to see the continent region by region, or even country by country.
The vastness and diversity of Africa's natural and human resources presents unparalleled potential, which means that the time is ripe for accelerated development. Rising social development and sustained economic growth create genuine opportunities for improving the long-term livelihood of Africans. Unfortunately, these opportunities are too often undermined by persistent structural weaknesses and competing priorities. The need to tackle all
of these challenges at once is perhaps the most complex – and essential – task that Africa faces today. For over 50 years, the Group hs been a partner to Africa, working together with African stakeholders to address important challenges. We have extensive experience in providing support to African public structures, private sector and civil societies in various fields, such as good governance, health, education, employment, energy, and infrastructure.

We are proud to say that there is a continuous exchange between our headquarters and local staff and networks based in Africa. The learning road has always 2 lanes and a continuous exchange of best practices with local expertise can only bring an added value to Africa's development.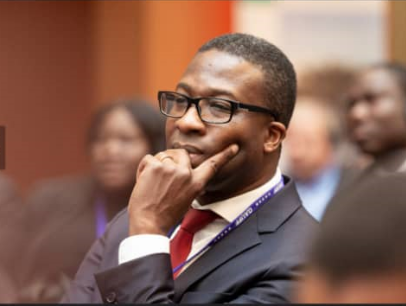 GOPA's history in Africa
Ever since the 60s, when we started our very first projects in Africa, we knew that the road ahead would be full of both opportunities and challenges. So far, we have succeeded in implementing hundreds of projects in Africa. With time, we noticed that better results were achieved and integration and implementation were more successful when we established a thorough understanding of the local African culture. Today, our African activities on the Group level and in our operative companies profit from a growing percentage of African managers.
Flowing from these realisations, we determined that a key factor for successful implementation was blending international with local expertise..Our work spans the spectrum, from macro-policy analysis and in-depth field work with small farmers to agricultural value chain strengthening and security sector reform. We have worked from the small little local communities all the way up to government ministries.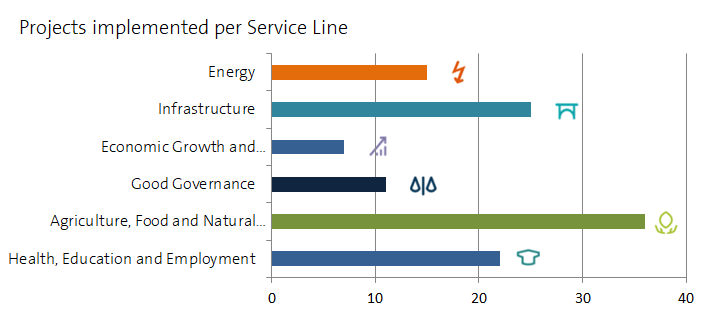 Current projects
Agriculture, Food and Natural Resources