Executive Leadership Team
The philosophy that shapes GOPA's management structure is that through investing in specialism, the group as a whole can diversify. This means that we trust on the capabilities of each of our established firms to manage their own project acquisition and implementation, as well as their own day-to-day management. This decentralized approach ensures that decisions are made as close to the related project as possible.
For the governance of the Group as a collective, each of the core firms is represented by its Managing Directors in the GOPA Group Directors Forum, which acts as the Executive Leadership Team.
The GOPA Group Directors Forum ensures that our Group's activities towards creating a better tomorrow are delivered with the discipline of a business. Through the process of sharing innovation and experience related to the implementation of international development practices worldwide they set the standards for our companies dedicated to delivering both results and value. The Executive Leadership Team reports to the Supervisory Board, which also choses its members.
GOPA Group Directors Forum members are:
Dr Martin Güldner - Chairman, GOPA Group Holding
Thomas Franke, GOPA Group Holding
Berthold Averweg, GOPA Worldwide Consultants
Eva Raute, GOPA Worldwide Consultants
Patrick Krause, GOPA Worldwide Consultants
Mathias Lueg, GOPA Infra
Winfried Zarges, GOPA Infra
Johannes Buschmeier, AFC Consultants
Rafael Comenge, B&S Europe
Antoine Rivet, GOPA Com.
Klaus Langschied, GOPA Intec
Prof. Dr. Andreas Wiese, GOPA Intec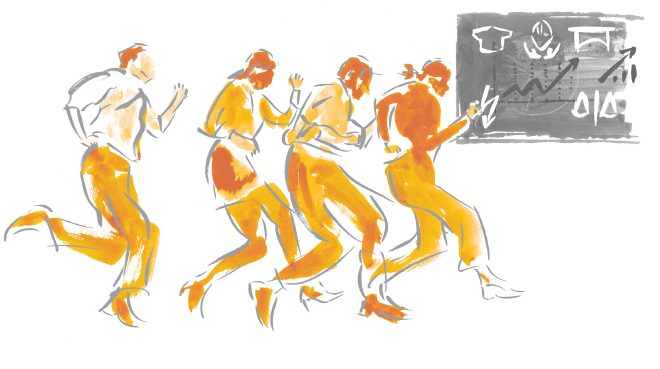 Supervisory Board
GOPA Consulting Group shareholders established a Supervisory Board in October 2011, with all the responsibilities established in the German law governing corporations (AG-Gesetz).
The Supervisory Board monitors the actions of the Consulting Group to ensure that they are consistent with the company's purpose, comply with relevant laws and regulations and are in accordance with sound business principles. In addition, they provide strategic advice and nominate all Group Managing Directors. The board members are leading actors in the fields of business, politics and development cooperation.
Supervisory Board Members are:
Wolfgang Kroh, former Vice-Chairman of the Managing Board, Kreditanstalt für Wiederaufbau (KfW)
Dr. Rainer Goedl, former member of the Board of Directors, Linde AG
Paul Krekel, former member of Board of Directors, Andritz Sundwig GmbH 
Klaus Sachse, Commerzbank AG