The "Fruit Garden of Moldova" support to farmers and rural entrepreneurs in accessing investment loans is extended until summer 2022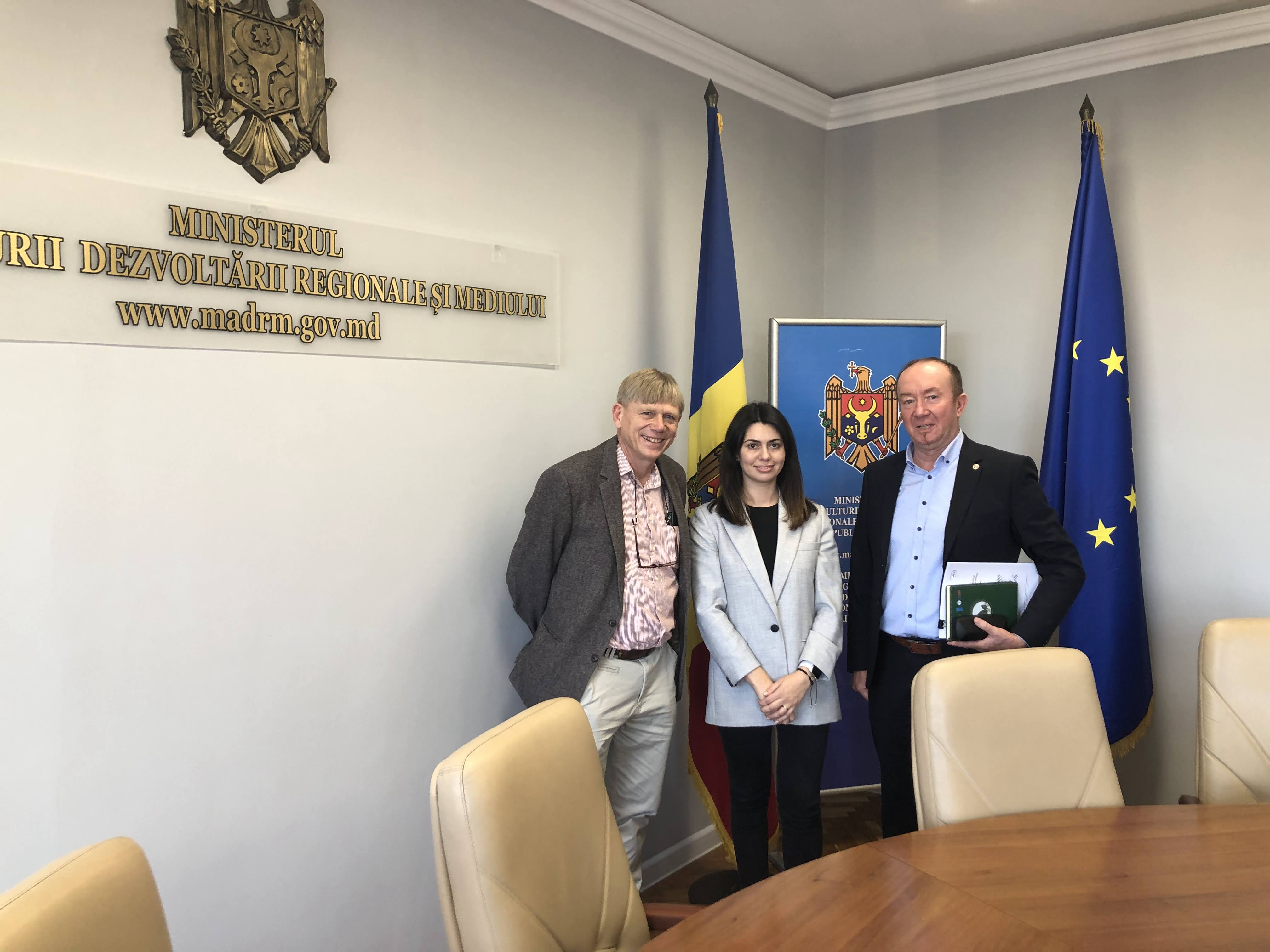 The "Fruit Garden Moldova" project, which AFC is implementing on behalf of the European Investment Bank (EIB) in Moldova since April 2018 is extended until June 2022. This extension presents a good opportunity to strengthen some of the successful interventions which paved the way for SMEs to access loans from the seven partner commercial banks of EIB.
On 12 November 2021, AFC, represented by the Team Leader Christoph Arndt and Project Manager Elena Yunatska, met with Mr. Gherciu Viorel, the Minister of Agriculture and Food Industry of Moldova to discuss the performance of the EIB credit line and investments in horticulture as well as their impact on the rural economy of Moldova.
The AFC team discussed with Minister Viorel, State Secretary Mr. Vasile Sarban, and the Department Chief of the Project Implementation Unit, Ms. Diana Bumacov, about the project priorities in the months ahead, which are:
Improvement of the access of SMEs to business development services (BDS) and effective brokerage of loans and other forms of financing.
Further support to the partner agricultural colleges, which benefitted from the EIB-financed public investments, to optimize using the upgraded infrastructure for vocational and professional training.
Since AFC has started to support the EIB credit line in April 2018, more than 54 million EUR have been allocated for 260 investment projects into horticulture. Together with the investor's own contributions, investments of 112 million EUR were leveraged. Prior to AFC involvement, only 29 investment projects totaling 7 million EUR were absorbed by the sector. Most investment is going into orchards with a growing trend for stone fruit and table grape production and fewer investments on apple orchards. However, investments into post-harvest handling have also been strong such as cold stores, solar energy for cold storage, sorting lines, and packing stations.
To learn more about the project, please visit: www.livada-moldovei.md
Follow us on LinkedIn to learn more