GOPA Infra launches trial phase of remote monitoring technologies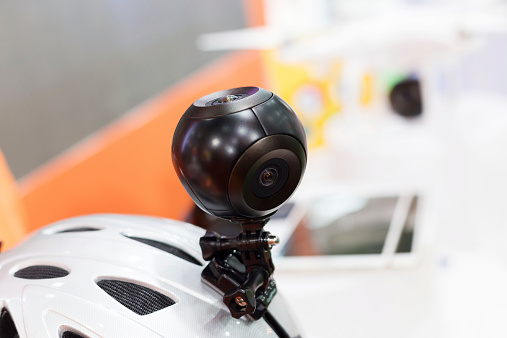 Aspiring to improve its remote monitoring and management capabilities, GOPA Infra has initiated a work group that coordinates the introduction of various specialized technologies for construction, financial, as well as impact monitoring. In this context, GOPA Infra initiated a trial of a 360°video documentation tool
This tool, an AI-based software, allows the creation of virtual, high-resolution 360° representations of project construction sites, as well as other indoor and outdoor spaces, similar to Google Street View (actual footage in the photo below).  Generated videos and photographs are mapped to 2D-drawings and/or models designed using BIM (see photo). The operation is simple: a standard 360°camera, attached on top of a hardhat, automatically documents the surrounding site during regular site inspections. Combined with frequent visits, it is possible to capture project development over the lifespan of associated activities. In other words, it enables the (re-)appraisal of construction sites virtually at any recorded point in time, resulting in full project documentation.
GOPA Infra is looking forward to testing this highly promising technology in three pilot projects, starting in February 2021. It is envisioned to be a useful tool to effectively present and illustrate project advancements to clients, technicians and other stakeholders.
We are confident that the remote construction site supervision will ensure progress of ongoing projects as planned, despite country-specific security issues as well as the current Covid19-related travel restrictions.
For more information, feel free to contact Alexander Pinciu ( ) and Richard Mutius ( ).