Health and Social Development become part of GOPA portfolio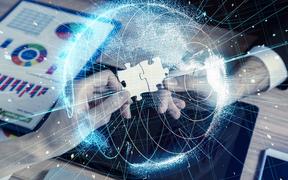 We are pleased to announce that with effect from 1 September 2020 EPOS Health Management will merge with GOPA Worldwide Consultants, both members of GOPA Consulting Group.
Ongoing discussions with our clients and project partners have identified a need for an integrated approach to respond to changing market demands and new dynamics emerging after the corona crisis.
EPOS' long-standing expertise in Health and Social Development will synergise with GOPA Worldwide Consultants' five existing sectors (Education & Employment Promotion; Governance & Economic Development; Rural Development & Environment; Statistics; Monitoring, Evaluation & Learning) to better respond to future crosscutting challenges in development cooperation.
With this step, GOPA Consulting Group offers  increased holistic and integrated health service provision, combined with economic and structural advantages of combining two strong companies. For further information on the services provided, please click here.