NEW LEADERSHIP GENERATION IN GOPA WORLDWIDE CONSULTANTS
Eva Raute and Patrick Krause step into management of GOPA Worldwide Consultants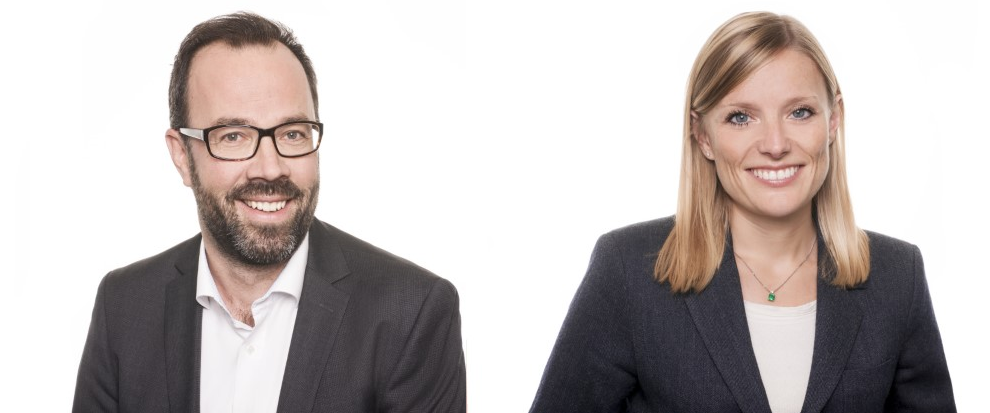 The appointment of Eva Raute and Patrick Krause as managing directors represents a generational change for GOPA and a stronger focus on topics such as digitalisation, sustainability and green transformation.
Together, they have already made a significant contribution to the positive development of the company in recent years and were responsible for a large share of the portfolio. Mr Krause successfully managed the "Governance & Economic Development Department" for over seven years, and Ms Raute was responsible for the "Education and Employment Promotion Department" for almost six years.
As a result of their extensive experience in various units of the GOPA Consulting Group, Ms Raute and Mr Krause cover between them all major topics in development cooperation, including private sector development, green economy and climate change, employment promotion, education (TVET, basic and higher education), social development, health and good governance. Additionally, they have many years of work experience abroad as team leaders, consultants and project managers.
Ms Raute and Mr Krause stand for continuity and change, with a strong commitment to development issues. They have proven their skill to motivate employees and shape the development of products and services within the company, always with a good degree of innovation, creative thinking and client orientation.
Their goal is to continue GOPA's growth achievements and to maintain the good and trustful cooperation relations with our executing agencies (including EU, GIZ, KfW, MCC, SDC) and our partners, and to help shape the development-policy discourse for the future.